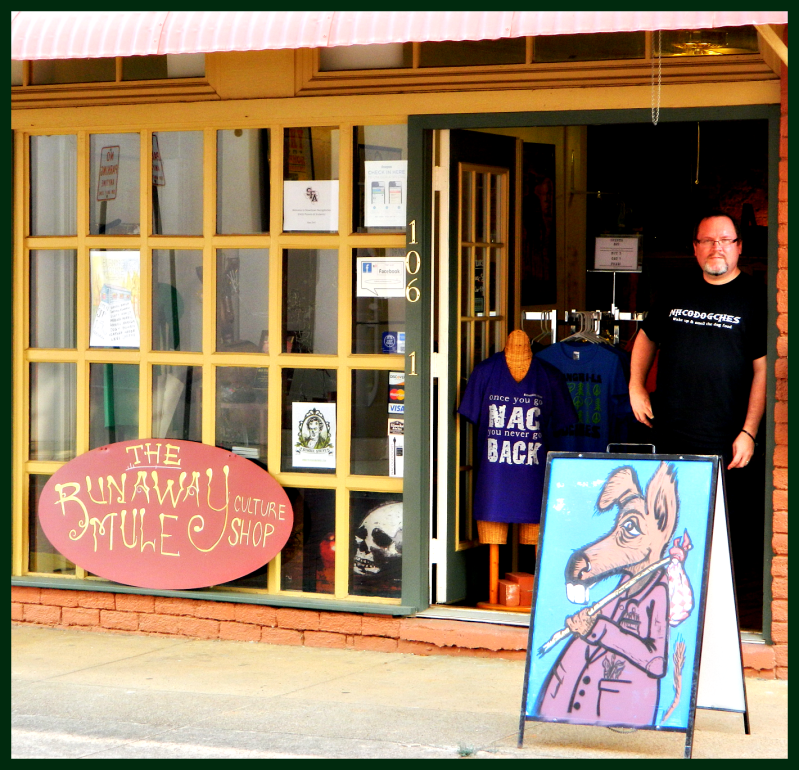 As of Feburary 15, The Runaway Mule will be offering memberships to residents in the Nacogdoches community - a membership full of benefits.
For a $20 co-op membership, members will be allowed to share their wares to the store - as many as they would like. Memberships also allows members to shop at the store at a discount price. In addition, members will also have access to the store co-op space for meetings, classes, exhibits, functions, etc. as scheduling permits and access to classes at a special membership rate.
Members will also have the satisfaction of being a part of an active local arts community.
The Runaway Mule Co-op Information Meeting will be held Feburary 7 at 4:00pm. They are currently located on 106-1 N. Church Street. They can be contact by email at therunawaymule.gmail.com or by phone - (936) 465 9800.

Click here for more information.